Combo ESD Tester (TEC-18393)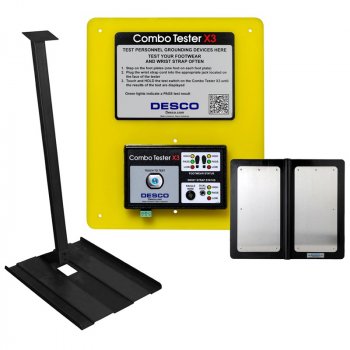 Manufacturing Part Number: TEC-18393
Description: Combo ESD Tester

Human body synthesizes static
Tester equip with dual test circuit, can test both wrist strap and foot strap.
Wrist strap range: 750KΩ ~10MΩ; Foot Strap range: 750KΩ~100MΩ
If the circuit resistance is OK, tester will show green light. If the resistance is too high or too low, tester will show red light and audible indicator.
9V battery powered with low battery indicator
Size: 140(W)*80(L)*40(H) mm
Accuracy: +/- 0.05 (5%)
18393 is tester.
18393A is tester with stand.